On 17 November 2021, founding member of the Australian Baseball League, the Perth Heat became the first professional sporting club in the world to operate on a ₿itcoin standard. The club now uses the Lightning Network to make Bitcoin payments to players, staff and suppliers, and take payments through its partnership with OpenNode.
A small group of professional athletes in the USA currently take part or all of their salary in Bitcoin, such as the Los Angeles Rams' Odell Beckham Jr. and the Detroit Pistons' Cade Cunningham.
However, these athlete's clubs don't operate on a Bitcoin standard.
The Perth Heat has made a history-making move. They're pioneering the path forward, navigating the inevitable teething problems that come with organisational change, and showing corporate executives and board members how Bitcoin addresses, as Perth Heat's Chief Bitcoin Officer, Patrick O'Sullivan puts it, the "splinter in the mind of company boards that something is wrong".
AmberApp recently spoke with Perth Heat's CEO, Steven Nelkovski and O'Sullivan, to learn about the club's transition to a Bitcoin standard, and how other businesses can do the same.
It Starts with "Orange Pilling"
No matter how you find Bitcoin, your true inception into this world comes when you've been "orange pilled".
Patrick, who first came across Bitcoin in 2016 but didn't fully go down the rabbit hole until a few years later, was the one to orange-pill Steven. The club had been looking to the future and planning the next three to ten years to determine the best way forward. Bitcoin's potential was cemented for the pair when Bitcoin's price grew by over 300% throughout 2020 — the year of COVID-19 and all the associated disruption, financial and economic turmoil, not to mention no baseball. It was time to approach the board.
With trust earned and buy-in sought from the board, the team now needed to begin the change management process and figure out the many moving pieces of this new Bitcoin puzzle. The club would need to do a number of things, including, transition its corporate treasury to a Bitcoin standard, communicate the change with players and club staff, implement the infrastructure to make and take payments, and determine how to pay people with a medium of exchange where the value can fluctuate well in excess of 10% overnight. 
Fast as Lightning
Take self-custody of your sats instantly with Lightning sends and spends from within the app.
Moving to a Bitcoin Standard
Once everyone was in agreement, they began transitioning their corporate treasury to Bitcoin. That's the power of not being owned by anyone; a rare position to be in, in professional sports. Not being beholden to broadcasters, sponsors, and networks gives the Perth Heat the independence to chart its own path forward. Trust was critical, and Steven and Patrick said it had been made possible by their "innovative, trusting and respectful board".
The club started with an initial allotment of Bitcoin and built from there. Similar to your first personal purchase of Bitcoin, this is a critical step in understanding how to buy and store Bitcoin on a practical level. Steven and Patrick recommend this to anyone looking to transition to a Bitcoin standard, either personally or in a company setting. You want to test the theory and everything you have been reading or listening to first; you must learn by doing.
When asked about how the club has allocated capital in its corporate treasury as it's made the transition, Steven noted that you don't need to look for a position if your position is to hodl. Reinforcing the club's focus on the long game, the team are adopting a MicroStrategy-Esque approach that will see them stacking and hodling — forever. Next, as the club started transitioning its corporate treasury, the team had to overcome the inevitable technological and mental blocks.
There were many things to address, including infrastructure, managing tax, making and taking payments, payroll, considerations around running their own Lightning node, opening Lightning channels, and establishing secure and fit-for-purpose custody arrangements. Similar to transitioning the corporate treasury with an initial allotment, these puzzle pieces were to be solved over time and continually built upon as the club continues to learn and optimise its Bitcoin standard approach.
Using Bitcoin to Pay Players
The club's partnership with OpenNode has made the infrastructure side of operating on a Bitcoin standard efficient and streamlined. Noting the big change this would be for athletes, staff, customers, and suppliers, Patrick said it needed to be as seamless as possible for everyone to buy in quickly. While operating on a Bitcoin standard provides fundamental economic and financial shifts for an organisation, the change management process is the same as other big changes in a company.
"We needed to make it easier than current systems. If it's not easier, it's not going to work. If it's not seamless, it's not going to work," Patrick said.
Starting with the Perth Heat's players, Steven and Patrick knew they wanted their athletes to be doing what's most important to them — training and playing as much as possible. The ability for Bitcoin to maximise training and on-field time for players will come to life further when the club's affiliated players soon arrive from the sunny climes of Tampa Bay, Florida.
Instead of making appointments and filling out paperwork to set up bank accounts here in Australia, the players will simply need to access their OpenNode account and set the proportion of their salary they'd like to receive in Bitcoin (100% is the default). With this process being as quick as signing up for an email account, these players will have the financial administration side of their season in Australia sorted faster than the time it takes for their luggage to reach the airport's baggage carousels. Not bad.
When it comes to infrastructure, Steven and Patrick are happy to be the guinea pigs to help shape how solutions develop, which not only meet their own needs, but the needs for any and all businesses that will soon chart a similar path. Of course, there are challenges in being at the whim of the infrastructure your company uses, such as integrating functionality into your pre-existing systems and processes. However, as an early adopter, they're also in the powerful position of being able to shape the development of the technology they're using. Patrick said that meeting with infrastructure providers face-to-face is key. It allows you to discuss what's working, what's not working, and iteratively test different solutions — in short, a software developer's dream.

Amber Black: Take your sat
stacking journey to the next level.
"Get face-to-face with the people providing solutions and make it known, we will be the guinea pig, and we will bang their solutions against the wall and find out where they break," Patrick said.
As with any business system, some initial teething problems had to be solved before they began to hit any home runs. On the first day the club took Bitcoin payments in the ballpark, the team realised two-factor authentication (2FA) was required for transactions. Obviously, Steven and Patrick couldn't physically run around the stadium completing 2FA every time a fan bought a hot dog, so steps have since been put in place to make their game-day transactions efficient and secure. Getting contract staff up to speed on the process and other steps such as having separate accounts for game days has helped the club keep its financial house in order too. And it's not just ticket sales and concessions that are driving revenue.
Special edition Perth Heat Bitcoin jerseys and caps sold like hotcakes, bringing in three years of merchandise sales in just four months! And it hasn't stopped there. These wins, amongst others, such as the broader buy-in and support from both internal and external stakeholder continue to spur the team toward their long-term goal — to become the best baseball team in the world.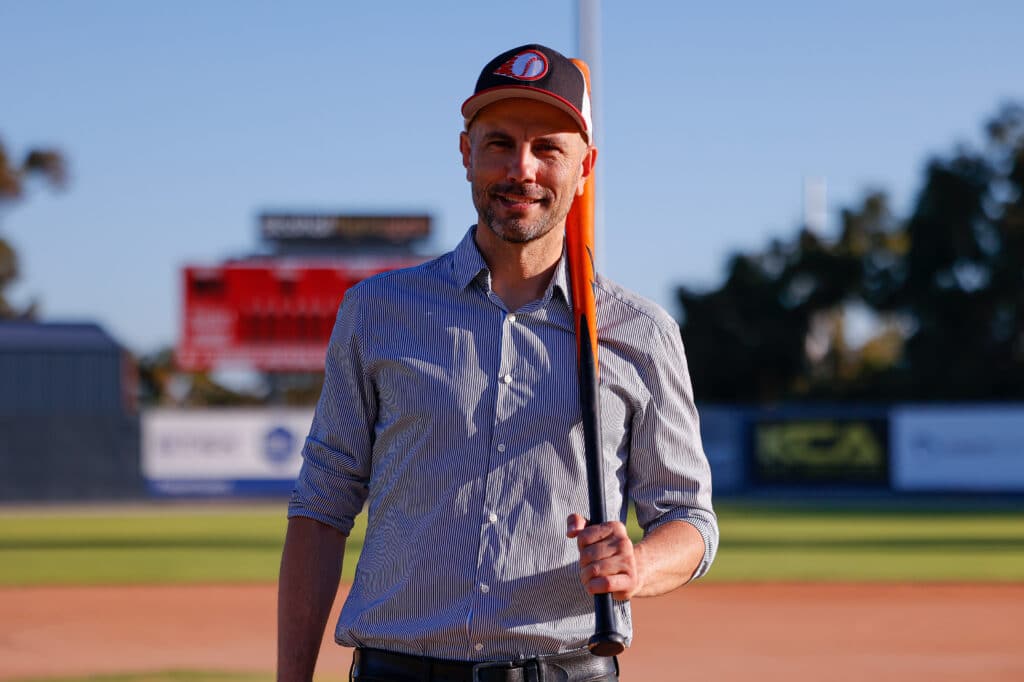 Playing the Long Game
Talking about how the mindset of professional athletes aligns with the low time preference nature of Bitcoiners, Steven and Patrick noted it's the long game that gets them out of bed in the morning. They explained they could have done a "quick money grab" with a Perth Heat token, but it doesn't align with their long-term focus and understanding of what money is and how it has been corrupted.
"No Bitcoiner would opt for the quick money grab", said Steven.
Both Steven and Patrick believe Bitcoin will change sport forever. Athletes innately understand the concept of having a low time preference, and the properties that emerge from training are the same incentives as those of the Bitcoin protocol — consistent proof-of-work over time yields long-term value and results that can't be faked or manipulated.
"If they [the athletes] don't continue to add value to the ecosystem of their own bodies, they don't win. The proof-of-work is results on the field, and all the risk is wasted if you're not getting the results," said Patrick.
You have to generate energy reserves in what you're doing. Bitcoin provides this in a world where the buying power of fiat currency diminishes every day. And it's not just athletes who understand the benefits of a low time preference. There are many business owners who take the same approach to life, who want a better way to store their energy and production over time.
Using Venezuela as an example, Patrick said, "…should you be focusing on operational efficiencies or finding ways to not lose 100% of what you've built up?". It's a poignant statement, particularly as inflation rises rapidly now in developed countries.
Reaction and Response from other Businesses
As first-movers, there was naturally some self-trepidation to overcome. Steven and Patrick asked, "Why isn't any other sports team doing this?". There are many possible answers to this question. However, the response from businesses, both SMEs and multinational companies, indicates that there are more companies wanting to operate on a Bitcoin standard than you might think.
Since the Perth Heat made the news public, they've had billion-dollar companies asking Steven and Patrick, "How do we move forward?". Roughly 90% of the questions they receive relate to the infrastructure, while the remaining curious minds are often from larger corporations looking for advice on the best angles to make a Bitcoin standard a reality — "What's the orange pill path?" being the common thread. With a dynamic approach to implementation and continually iterating on how a Bitcoin standard works for the Perth Heat, the club is now uniquely positioned to educate other businesses on the best path forward.
Patrick underscored the importance of being agile and how this is helping the club address problems quickly, while learning many invaluable lessons along the way.
"Adaptability is the number one skill of Bitcoiners because things are changing so quickly. We're accepting the bumpy road by being the first. We want to be at the tip of the spear, so we need to be prepared to change directions on a dime," explained Patrick.
Take Control: Stack for retirement with AmberApp SMSF
How to Adopt a Bitcoin Standard
The Perth Heat have hit many a home run, by not only through having the courage to be the first professional sporting club in the world to adopt a Bitcoin standard, but for sharing their learnings and knowledge with other businesses too. As Steven said at the end of our conversation, "The more honest we act now, the truer we stay to the principles of a better world, and the payoff is going to be there. See for yourself.".
Whether you're new to Bitcoin or familiar with the network and technology, starting your Bitcoin journey today to begin storing the value of all your hard work is critical. Just like the Perth Heat, you can make the process iterative, starting with your personal balance sheet before using the Bitcoin network to make and take payments. All of the technology and resources you need are already available. It's simply a matter of taking enough time to learn and test what works and what doesn't for your unique business.
It will be time well spent, just ask Steven and Patrick. ⚾ 🔥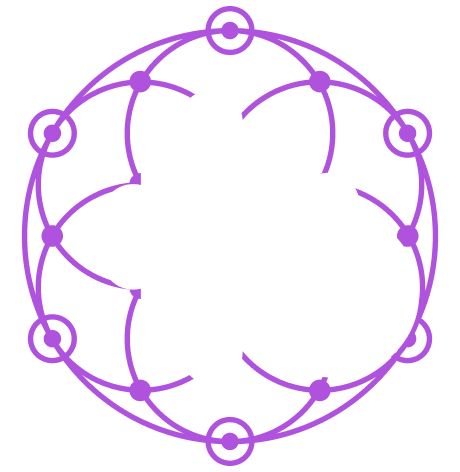 Tune In to TribeTalk [LIVE]: Twitter Spaces, Monday 7pm (AEST)
Learn More
Do you want to learn more about Bitcoin and why money matters? Click this link to keep reading. Download the AmberApp and start stacking sats in minutes.
🔸🕳🐇
This is a guest post by Nicola Smith. Opinions expressed are entirely their own and do not necessarily reflect those of AmberApp.