In the realm of economic exchange, one of the most fundamental challenges that individuals face is the double coincidence of wants. This economic problem arises when two parties desiring to engage in a trade must each possess a good or service that the other party needs or wants. Thus, the double coincidence of wants creates barriers to efficient exchange and necessitates the development of mediums of exchange to overcome this hurdle.
Understanding the Double Coincidence of Wants
The double coincidence of wants problem arises when two parties are attempting to engage in a barter transaction, but each party only has goods or services that the other party does not want or need. In other words, there is a mismatch of wants between the two parties, making trade difficult.
Implications of the Problem
To illustrate this issue, let's consider the example of Alice and Bob. Alice is a baker who wants to trade her bread for Bob's apples from his orchard. However, Bob does not want or need bread; he wants a grass fed steak instead. Unless Alice can find someone who has steak and wants bread, she will not be able to trade with Bob. This mismatch of wants creates a barrier to their potential transaction. This scenario exemplifies the double coincidence of wants problem, which becomes increasingly challenging in complex economies with a large number of people and a wide range of goods and services.
Try Amber Black
Take your sat stacking journey to the next level. Stack more sats with Amber Black.
Historical Solutions: Commodity Money
Throughout history, societies have sought solutions to the double coincidence of wants, with one of the earliest being the use of commodity money. Commodity money is a tangible item that possesses value and is widely acceptable as a medium of exchange. Examples include precious metals such as gold or silver. At times, livestock and other agricultural products were used. By adopting a common medium of exchange, individuals are no longer bound by the need for a double coincidence of wants, as they can trade their goods or services for the most saleable or most widely accepted commodity money. Trade utilising money as the medium of exchange significantly enhances the efficiency of economic transactions.
Conceptual Solutions: Fiat Money and Financial Systems
As economies developed, societies soon realised the limitations of commodity money – i.e. gold is great for moving value over time, but much more difficult over space, due it's heavy, physical characteristics. To solve this, societies adopted fiat money, which is great at moving value over space at great distances, but terrible at holding value over time. Fiat money is not backed by a physical commodity but derives its value from government decree or societal trust. Fiat money resolves the double coincidence of wants over space by providing a universally accepted means of trade. It eliminates the need for direct barter and simplifies transactions, enabling specialisation, and short to medium term economic growth, and wealth creation. Fiat, however, is a bad store of value due to its propensity for segniorage.
Moreover, financial systems have emerged as centralised intermediaries of economic infrastructure, further mitigating the double coincidence of wants. Financial institutions, such as banks, facilitate transactions by offering services like deposit accounts, payment systems, and credit facilities. These institutions bridge the gap between individuals with diverse wants, providing liquidity and ensuring the smooth flow of funds through the economy.
Bitcoin, as a decentralised digital currency, eliminates the need for a centralised intermediary and overcomes the double coincidence of wants. Its universal acceptance allows individuals to transact directly with one another (peer-to-peer), bypassing the constraints of traditional financial systems. With Bitcoin, price signals can flow freely, enabling seamless cooperation and resource allocation.
Conclusion
The economic problem of the double coincidence of wants has long plagued societies, impeding efficient exchange and economic development. Money serves as a solution to this problem by acting as a medium of exchange, facilitating transactions between parties who do not have a mutual desire for each other's goods or services. It also allows for specialisation and division of labor, making transactions more efficient, and serves as a store of value, allowing for future transactions.
Bitcoin helps to solve the double coincidence of wants problem by serving as a decentralised and universal medium of exchange. Unlike traditional fiat money or financial systems, Bitcoin enables individuals to transact directly with one another without relying on a centralised intermediary. This means that two parties no longer need to find a mutually desired item or service for a trade to occur. With Bitcoin, participants can exchange value seamlessly, overcoming the limitations of the double coincidence of wants and facilitating transactions based on individual preferences and needs. This decentralized nature of Bitcoin enhances economic efficiency and fosters global cooperation by enabling individuals to transact with anyone, anywhere, without the need for intermediaries or complex financial systems.
Throughout history, money has evolved from commodity-based systems to fiat money and financial systems. As societies continue to evolve, it is crucial to recognise and address the challenges posed by the double coincidence of wants, ensuring that mechanisms for efficient exchange remain in place to foster prosperity and growth.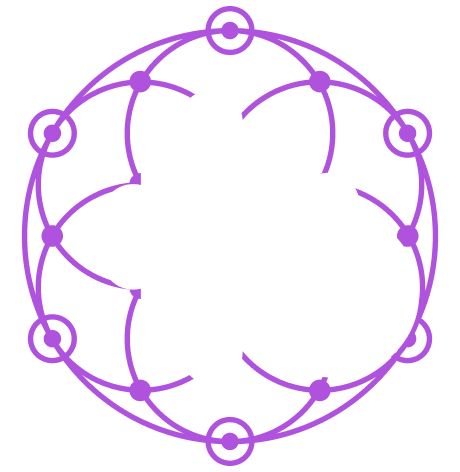 Tune In to TribeTalk [LIVE]: Twitter Spaces, Monday 7pm (AEST)
Do you want to learn more about how you can use Bitcoin as a store of value and hedge against legacy financial and economic systems? AmberApp makes it easy for you to start sacking sats in minutes.
Download AmberApp and make your first Bitcoin purchase in under 90 seconds.