Take your bitcoin savings to the next level with smart automations and zero fees.
$18/month or $168/year (AUD)
$13/month or $120/year (USD)
Daily Recurring Purchases
Weekly Recurring Purchases
Monthly Recurring Purchase
Withdrawals above 0.02BTC
Withdrawals below 0.02BTC
Odell – Stay Humble, Stack sats
Available 6 days per week
Available 6 days per week
1 Free BTC withdrawal/mth
Amber Black helps you supercharge your bitcoin stack. Sign up and enjoy a suite of features and benefits.
Amber Basic is the best way to get started stacking sats. DCA, buy, self-custody and sell bitcoin all from your phone.
* Bitcoin withdrawals are variable depending on the speed and volume of the transaction.
† 0% exchange fees on first $200k of Volume, 1% thereafter.
Intelligent automations that auto-stack based on your settings.
Buy Bitcoin and auto-withdraw into cold storage all while you sleep.
Zero fees and slimmer spreads mean more sats for your stack.
Simple, smart, & serious Sat stacking
An automation that buys bitcoin when the market dips suddenly.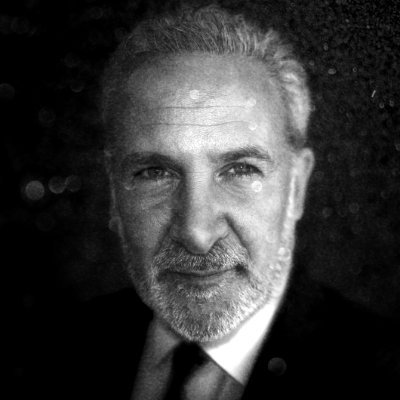 An automation that buys bitcoin when Peter Schiff Tweets about #Bitcoin.
An automation that buys bitcoin when Michael Saylor buys it.
An automation that buys bitcoin when the market sentiment is fearful.
An automation that buys bitcoin based on prior price action.
An automation that sells bitcoin when the market rises suddenly.
Paid monthly, you can cancel free of charge within the first 7 days. A good way to try the benefits of an Amber Black membership.
Annual billing is a 22% saving compared monthly billing and the best way to maximise your profits in Bitcoin.
Continue your Bitcoin Hero's Journey with your Tribe in our AmberApp Telegram group.
Reviews from
the Bitcoin Tribe
Great service and a perfect option for Bitcoiners looking for a streamlined and friction-less place to buy and sell BTC.
Super fast support anytime of day. Tight like a tiger spreads. Minimal fees (On black members) Automation everywhere, I love the 'buy the dip' automation, easy to snag some cheap bitties. Highly recommend, 5/5. Black membership could be cheaper for more casual investors or have a middle tier.
Great app for quickly and easily stacking sats. The support team was very quick and efficient in dealing with my questions on how to set up recurring buys of btc. Very happy all round so far 😃
Easy to use app. Great service and very reasonable rates. The fact they now offer Bitcoin transfer to lightning instantly and super cheap makes this the number 1 app to buy Bitcoin with. Their DCA buying function allows daily purchases and the app provides great insight into your purchase history. What drew me most to AmberApp was that they focus on Bitcoin only which shows focus and allows them to provide exceptional security and service. Highly recommend Amber for anyone wanting to buy Bitcoin in a simple and secure way.
When aliens find earth one day, they'll teach us how to fly at the speed of light, and we'll teach them about hard money with Bitcoin. And, AmberApp will be part of the entourage. Real cool app. Real easy to use. Explicitly created for small and cumulative investments throughout a Bitcoiner's whole life. Excellent speed from the team members and available for what seems like 24/7. Remember this crew. 5 stars.
So far I've had amazing customer service help with verification, and quick responses. The app itself is great with plenty of little articles to read, and it's bitcoin only which is a huge plus. No more altcoin casinos for me. DCA is a hugely important aspect to me as well, so looking forward to setting that up and sitting back with no worries while the sats roll in.
I only stack sats with AmberApp. It's simple, bitcoin only, has great features and a rockin' community.
If you you're not using AmberApp to save money, you should be. It's making saving money super easy. Super simple platform and lay out. Minimal fees, very responsive customer service. Get on to it…
One of the great bitcoin-only exchanges here in Oz is back for all Aussies with some cool new features, a special offer, and perfectly .. sats are on sale!